Epicurean Gifts Employee Recognition Program
Give the best from THE BEST…
Epicurean®
The newest brand for Employee Recognition, now from Award Concepts
Are your employees on the cutting edge? Show them you think so with a gift from Epicurean, the leading purveyor of revolutionary wood-based cutting surfaces and kitchen utensils. Stylish, innovative, environmentally friendly and durable, Epicurean products are fast becoming favorites of foodies everywhere. And they'll be your favorites when you see that these high-end products come at a pleasingly low price point.
A gift from Epicurean is great way to thank employees for what they bring to the table!
Give a gift in good taste.
Related Flyers
Hadley House Art Collection Employee Recognition Program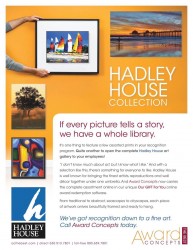 Testimonial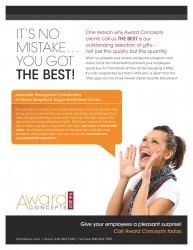 Our GIFT For You