Points Program
It's good to hear, "You've got a point." It's even better to hear, "You've got 450 points, go pick out a gift!"
That's especially true when the gift comes from an Award Concepts Points Program, offering the best gift selections from THE BEST recognition provider. We'll customize a program to fit your organization's needs and budget, and we'll make it simple to manage, with no monthly administrative costs.
The real point, though, is getting – and keeping – your employees motivated. With thousands of fantastic gift items to choose from, I can guarantee that won't be a problem.
Take a look at the flyer for more info. Then give us a call and let's start building a Points Program just for you!
Related Flyers
Epicurean Gifts Employee Recognition Program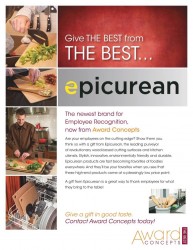 Timekeeper Watch Collection For Employee Recognition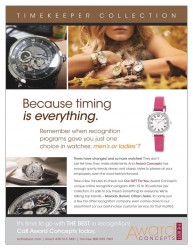 Hadley House Art Collection Employee Recognition Program